Whether you are thinking to build a virtual store or you own multiple shops, you should be familiar with WooCommerce. As a fact, WooCommerce can be customized to add different requirements of the store. Among the various needs of the store, shipping is one of them. You should build the best shipping strategy for your customers. When the interest of the customers is addressed, the level of satisfaction among the customers rises. WooCommerce store owners can customize their stores with free and premium shipping plugins. In this article, you will know about some of the best shipping plugins for WooCommerce needed to execute the shipping strategy smoothly.
WooCommerce Weight Based Shipping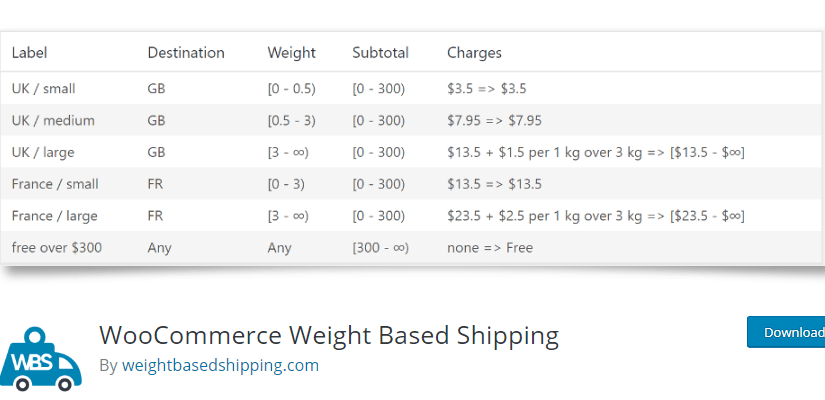 The core of WooCommerce does not configure on the basis of weight-based shipping. If you want to calculate shipping costs based on order weight, this is a useful plugin for you. This is especially important when the products featured in your store are from different weight ranges.
However, it is not limited to order weight. In addition, you can add multiple rules based on destination and subtotals. Furthermore, each rule can be configured with a flat shipping rate or dynamic shipping rate based on weight.
Moreover, the store can display both the rates for customer's selection. The default settings for the product shipping class of your store can be rewritten for betterment. You can also enable this plugin to set up free shipping conditions based on subtotal, total weight or other conditions.
Table Rate for WooCommerce by Flexible Shipping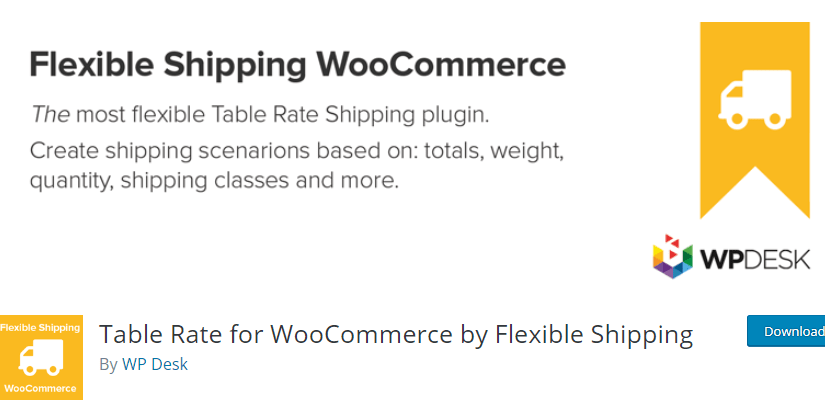 When you want to set up multiple rules for shipping, you can use a table rate shipping plugin. It has a simple user interface that ensures a quick configuration.
This is one of the best free WooCommerce shipping plugins that you will find in the WordPress repository. It helps to calculate shipping costs based on cart total and cart weight.
In addition, you can also set minimum and maximum values for them. You can also choose to hide selected shipping methods for users who haven't logged in. Furthermore, it has unlimited shipping methods where you can add both titles and descriptions.
WooCommerce Advanced Free Shipping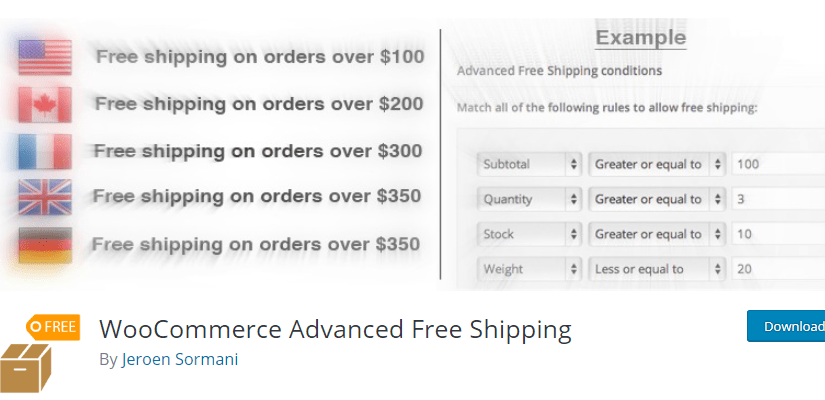 With the free shipping offers, you can decrease cart abandonment and increase both conversion rate and average order value. However, you should rethink before enabling this option as it reduces your profit margin.
Not only you can set a range of rules but also multiple patterns that determine the shipping rules to your customers. You can add the parameters like category, weight, shipping class, country, quantity, etc. to offer free shipping.
Furthermore, you can add custom conditions from code snippets. As a result, it is easily extensible. Thus, it is a plugin where you can set up multiple conditions to enable free shipping.
WC – APG Weight Shipping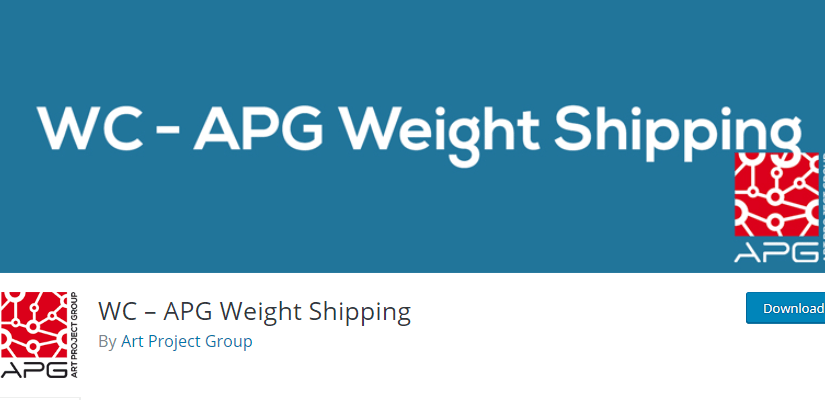 You can calculate shipping rates based on weight and destination address with the help of shipping plugins for WooCommerce. The address includes a postcode of state, province, or country. It helps you to add a fixed cost of packing as well as handling charges for each of your orders.
Furthermore, an additional fixed cost can be added as amount or percentage during the shipping of products. There is also an option of estimated delivery time which is not usually found in free shipping plugins for WooCommerce.
An unlimited number of rates can be created for a number of items. Moreover, you can assign rates or exclude shipping to specific shipping classes. In order to manage privacy, the payment gateway can be hidden.
WooCommerce UPS Shipping – Live Rates and Access Points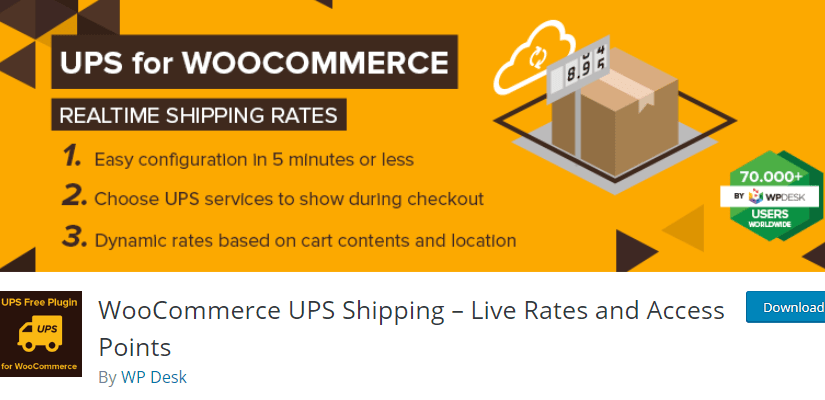 With a quick setup, this plugin offers you a full range of UPS services. It helps to display UPS services and their rates. During checkout, the customers will be able to see both the UPS shipping option and the real price.
In addition, there is a UPS API connection which calculates shipping costs automatically. It supports all currencies with the ability to add insurance. The orders will be processed from the nearest access points depending on the address of the customers.
This becomes effective as it saves the point when the customer places an order. With this feature, there is an option to select the package in a suitable place and time. All in all, you can add WooCommerce shipping plugins to enrich the level of satisfaction of your customers.
WooCommerce PDF Invoices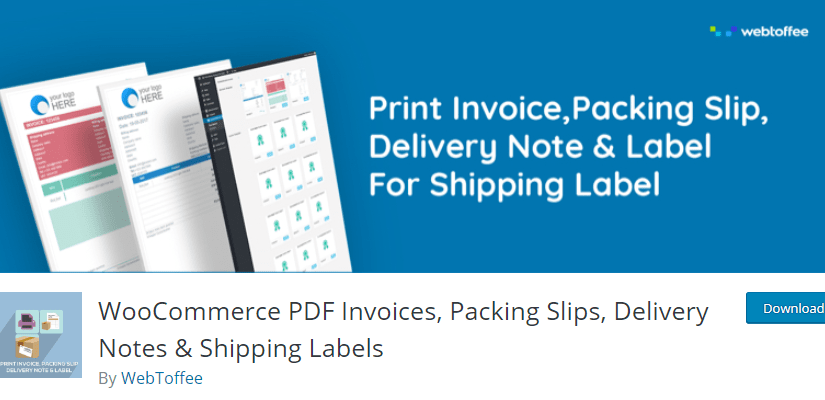 You need to have an invoice and packing list as you are ready for the shipping of products. This plugin helps you to generate and print invoices, labels and other documents like packing lists, delivery notes, etc. It is needed as WooCommerce does not allow printing these documents from the orders page.
Every store needs to have a tool that can send PDF invoices as it builds the brand impression. With the addition of this plugin, you can print all these documents from your WooCommerce store. It helps to print bulk documents from the order page with an ability to send invoice PDF by email. Moreover, you can customize the logo and other fields in the documents before using it.
The documents can be sent to your customers as a confirmation of the products purchased. This results in an increase in conversion rate. Furthermore, it establishes a good relationship between you and your customers. All in all, the invoice can be prepared by customizable fields as per the requirements. The numbers can be auto-generated in an invoice as well as a prefix can be added.
Advanced Shipment Tracking for WooCommerce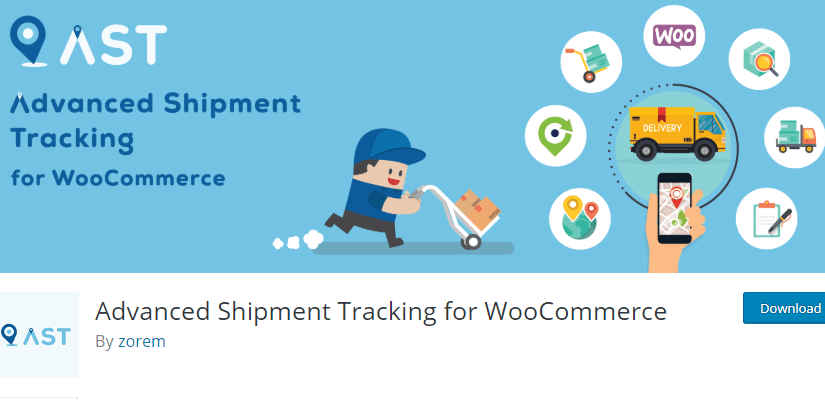 When the customer places an order in your shop, they are unaware of where their orders are processed. With shipping plugins for WooCommerce, you can add shipment tracking information to orders.
A link to track the orders is set via. order email in their account area. There are more than 150 preloaded shipping providers. In addition, you can customize emails as well as shipping providers.
The tracking info is set to track a specific customer. In addition, the CSV file can be generated in case of bulk tracking. When the shipment is completed then it can be marked or renamed to shipped.
Advanced Flat Rate Shipping Method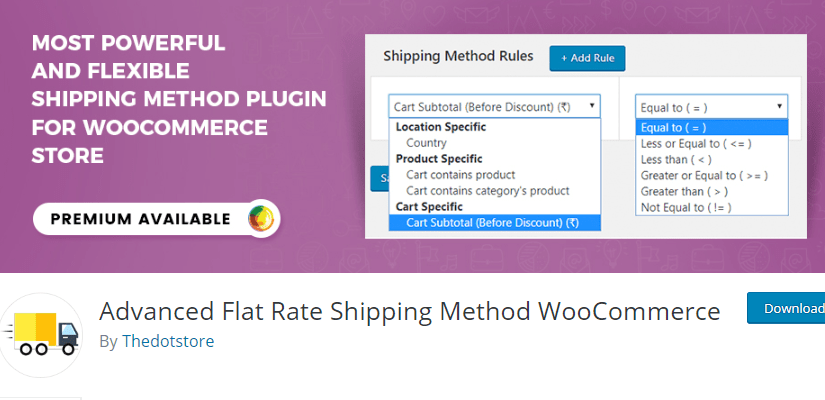 In order to extend the shipping options in your store by creating own rules, you can add this plugin. You can create different varieties of shipping rules based on category, product, country, etc.
Whenever the rule is verified, the cart proceeds. You can set a custom shipping method name and shipping charge. Though it may be inaccurate, estimated delivery time can also be published to inform the customers.
On the basis of different conditions, sorting can be done. To summarize, you can create shipping methods with unlimited conditional shipping rules for all your flat-rate shipping needs.
WooCommerce Table Rate Shipping by JEM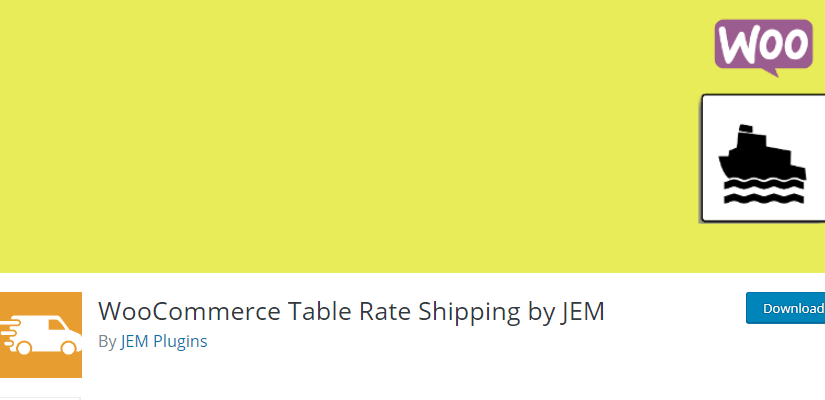 This plugin has an easy interface to set up tiered shipping or table rate shipping. It integrates with WooCommerce shipping zones and allows you to define shipping by total cost or weight.
There is an option whether or not to include tax to the shipping charges of the store in the shipping plugins for WooCommerce. An additional handling charge with multiple tiers of shipping rates can be applied, whenever required. Store owners can use this for daily shipping calculations as this is one of the best free WooCommerce shipping plugins.
Furthermore, the compatibility of this plugin with other plugins is an added advantage to boost your shipping strategies. There is a premium version that has extended features along with unlimited shipping services.
WooCommerce No Shipping Message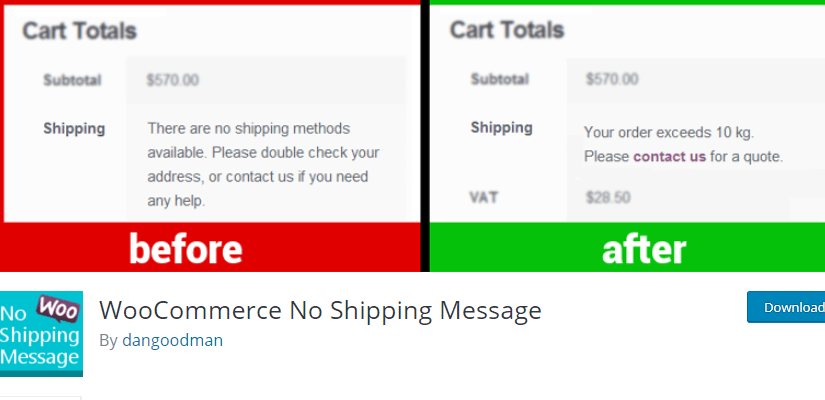 WooCommerce will display the default message if the product cannot be shipped as per the order of the customer. The customers may have chosen the address where you do not ship or any other invalid conditions.
With the help of a custom message, you can tell your customers about the proper reason for the unavailability of shipping. The invalid orders in shipping plugins for WooCommerce can be because of out of stock or delivery issues.
The customers can be informed about the necessary action that they should act next. In addition, you can provide a link to your contact page to get in touch with you. This helps to enhance the customer experience in your store.
Printful Integration for WooCommerce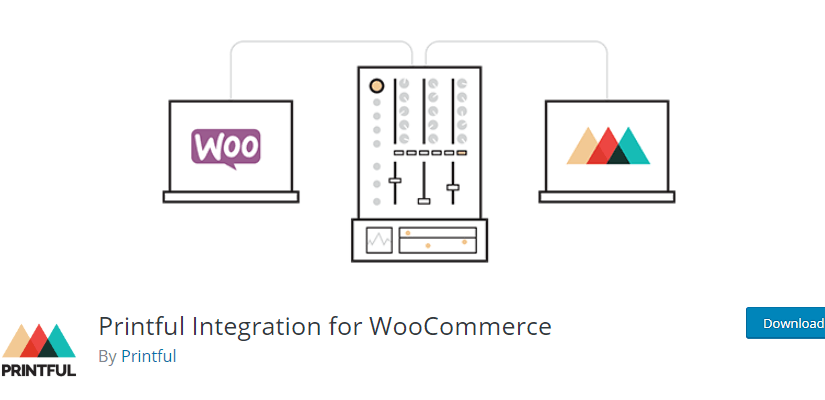 You can check revenue and profit statistics with the help of shipping plugins for Woocommerce like Printful. When a customer buys from your store, the order is imported to Printful where they ship your products under your name.
Furthermore, you can check the details on the WooCommerce dashboard. Actually it has been a perfect medium or a bridge between you and your customers. Not only it makes easier to build your store but also it increases your sales.
However, it charges you to cover production costs. The tax rates are calculated automatically during the shipping of products. Furthermore, they have sound customer support to address issues on time.
Conditional Shipping for WooCommerce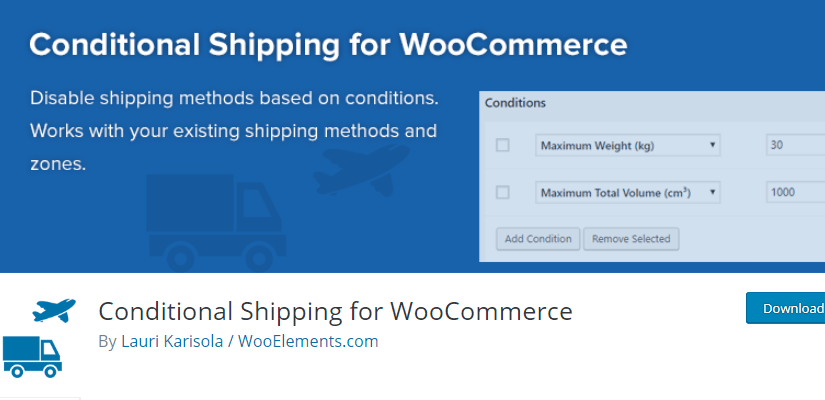 Several conditions can be set in some shipping plugins for WooCommerce based on which the shipping can be restricted. There may be circumstances when you have to reject shipping or give additional discounts.
Depending on your marketing strategy, different rules can be made in order to boost your sales. You can go with the existing WooCommerce shipping plugins or can restrict any shipping methods created with shipping zones.
There can be conditions where a certain type of product has some specific type of shipping. In addition, the customer will be able to see the right shipping methods based on what they choose.
WooCommerce Services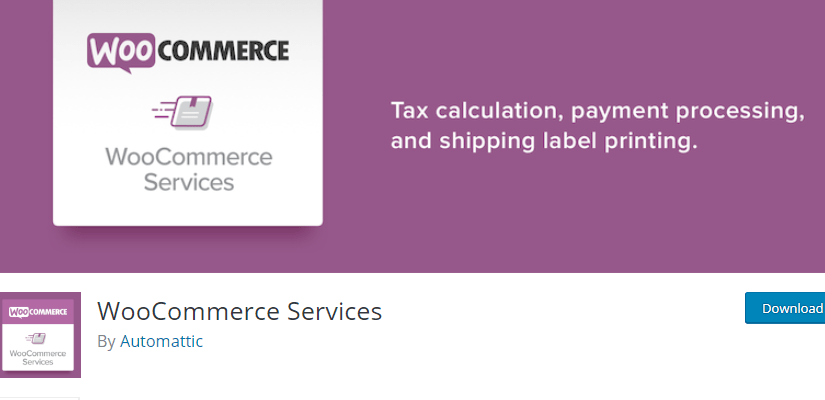 If your site is having a problem to handle features like shipping then WooCommerce Services will do it for you. With this plugin, the hosting of your provider does not face additional burdens for heavy storage. Your store will be faster as the important services of your store will be stored by Automatic. It has a collection of different features.
So, after you install this plugin, you should activate the desired features. They will be reflected directly in your dashboard. You can give discount rates to your customers during shipping.
Also, this type of shipping plugins for WooCommerce has an option for shipping labels. There is no need to enter tax manually, the plugin will do it on your behalf. With stripe and Paypal integration, it helps to accept payments instantly.
Product Feed Pro for WooCommerce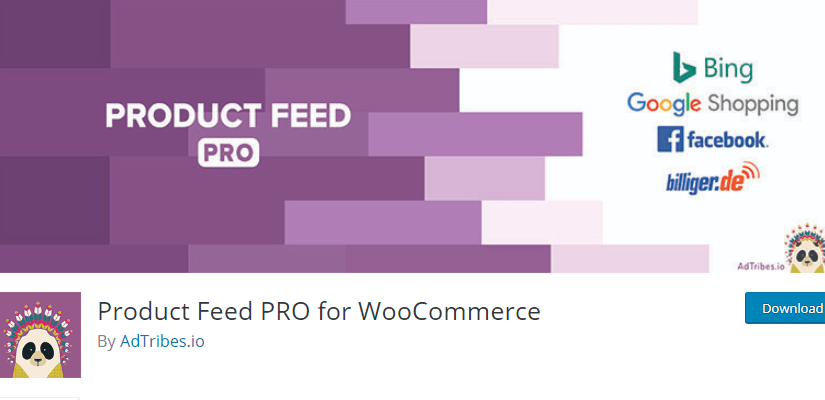 Unlike other shipping plugins for WooCommerce, it offers support for an unlimited number of products and feeds. With an easy setup interface, store owners can manage their online marketing campaigns. An unlimited number of products can be kept in the product feed. You can set different rules as well as advanced filters to make sure that only the profitable products will appear in the feed.
If you have low margin profit in certain products you can ignore them. Certainly, you can include different products on sale to increase the profit margin. A filter can be created for such purposes after proper study.
The right shipping cost can be made by the addition of the shipping zone as well as the shipping class. In fact, all the shipping zone settings i.e. flat rates, classes, and free shipping are present in the plugin. It supports Australian and US regions and postal codes.
SendCloud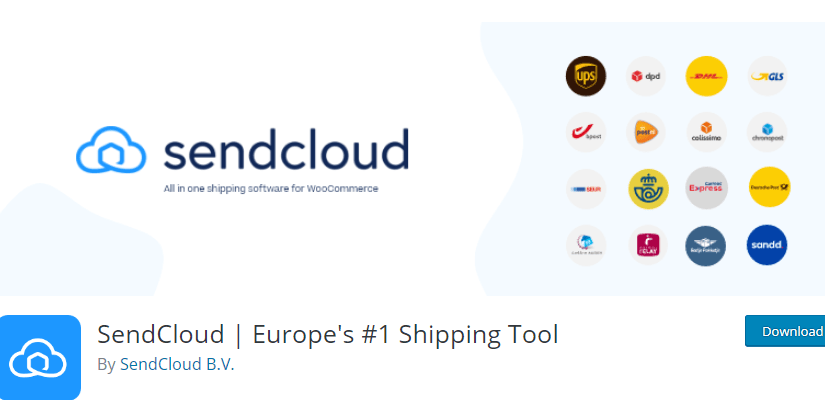 It enables you to save time and money during the shipping process. Lots of businesses ship their product worldwide with fewer efforts with the help of SendCloud. You can create a branded tracking page, customizable emails to improve customer expectations.
If you have multiple shipping needs, SendCloud will help your store for international growth. In addition, you can either choose your own carrier or ship directly with negotiated shipping rates.
Furthermore, as per the order, it prints shipping labels in bulk. The automation rules are customizable to help the shipping procedure. All in all, it is designed to make you grow globally.
WooCommerce Shipping Label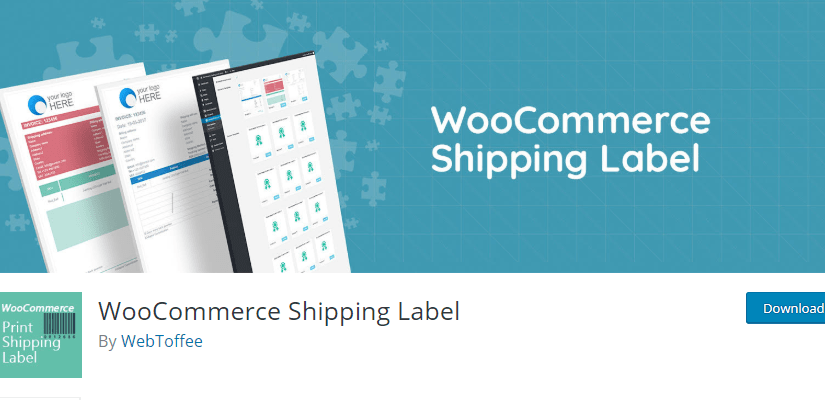 Not only it generates labels from the WooCommerce orders but it also prints as required. This saves a lot of manual time to copy and paste order history. Like other shipping plugins for WooCommerce, the content is customizable before display to improve customer expectations.
By default, the label contains the order number, weight, date, address, and origin. You can customize to include logo, return policy, name, and footer in the document. If you want to preview before printing, you can generate the label in PDF format.
WooCommerce Shipstation Gateway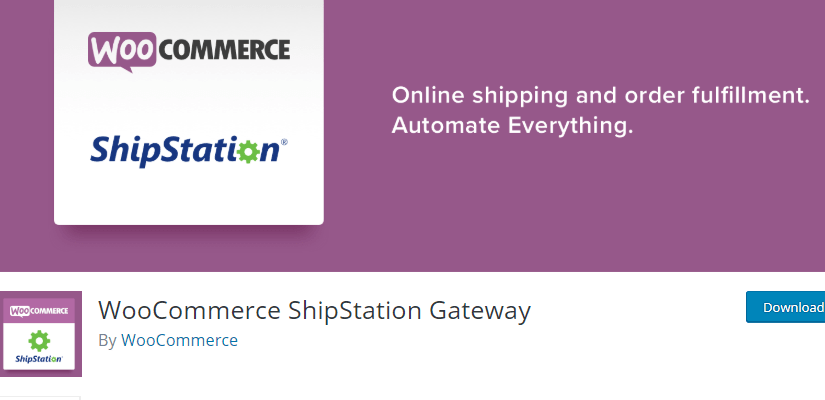 The automation feature of Shipstation helps store owners during the process of order fulfillment. It offers you a customizable set up so that it is friendly to businesses with any location.
Not only it helps in order import but also in other services like batch level creation. With the help of this plugin, you will be able to integrate Shipstation services to the WooCommerce store.
The mobile app of Shipstation can create orders, print labels and send emails.
Conclusion
Whenever you are selling goods, you need to have a good shipping strategy. Reasonable and transparent shipping costs results in the conversion of sales.
WooCommerce has the option to set up basic shipping options. However, advanced shipping options improve your customer's expectations if you use it properly. There are a lot of plugins in the WordPress repository which you can use it for free shipping.
We tried to mention some of the best free shipping plugins for WooCommerce in this article. Please leave a comment if you want any other related posts like this.
Further Readings