You will be able to learn how to link search console to analytics from this post.
Site Submission in Google Search Console to trace Site Analytics
First of all, you need to submit the site in Google Search Console. It helps you to understand the way your site works. GSC helps you to submit your sitemap or a particular URL to crawl by Google. In addition, you track the performance and view the overall status of your site.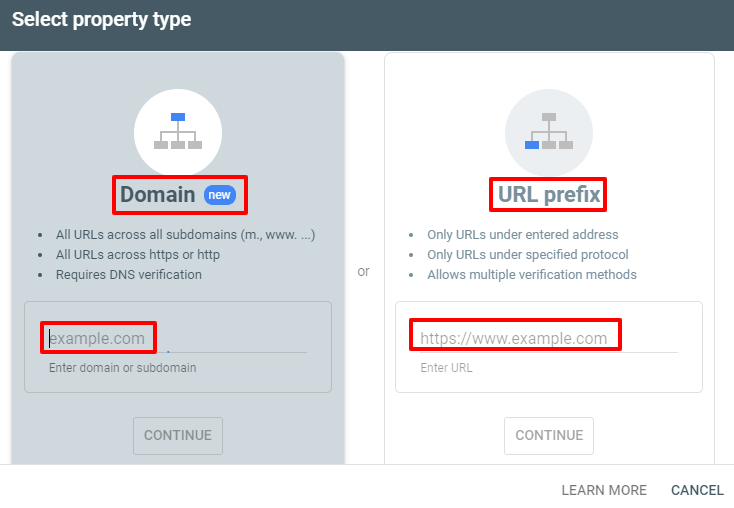 For this, you need to verify the site in GSC as a site owner. Google only allows owners of the site to track their analytics and to make changes in the site submission.
Link Search Console to Analytics
First of all, you need to be sure that you are using the same Google account to log in analytics and GSC. Once your site is verified in GSC, log in to GA. Open the GA Admin Interface and click Property Settings.
You will find an option Search Console within it. Click Adjust Search Console to open the GSC settings. Furthermore, you can continue by clicking add to reach the window where it displays Enable Search Console data in Google Analytics. There you will see the list of sites that are verified in GSC in that Google account. Select the site and click Save.
In this process, you will also be asked to confirm the association. Continue by clicking OK.
Now head over to the homepage of GA and refresh the browser. To confirm the action whether or not your site is properly linked in GA, head over to the admin section. There you will see an option Product Linking in Properties. Open the "All Products" option under it. It will list all the products that are linked to your GA account. If you have properly configured the setup then you will see the following image shown as below.

Congratulations you have done it correctly if you see this image. Now, you will have access to GSC reports from Google Analytics.
In order to view these reports, Open Acquisition > Search Console from the left-hand side on the homepage of GA.
Reports in Analytics from Search Console
After you link search console to Analytics, you will be able to check the following reports: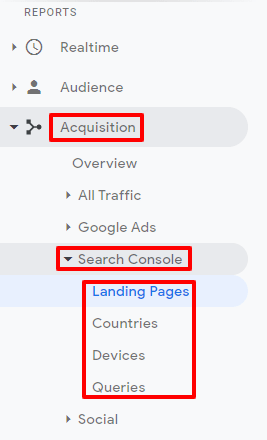 Landing Pages
This section tells you about the pages people are landing on your website when they find your site in Google search. In addition, when you click on these individual landing pages, you will be able to find the exact phrase that brought the traffic on that particular page.
Countries
You will be able to analyze the traffic based on the country from the site analytics and search console. Furthermore, if you open a particular country you will be able to see the particular landing page and landing page further links to the search phrases in Google search.
Devices
The devices section shows how the users are connecting to your site. It can be a desktop, mobile, or tablet device.
Queries
Queries section lets you identify the search query and number of clicks so that you can determine which is the most valuable query in your site.
Wrapping Up
Hopefully, now you can link search console to analytics. It will be useful for you to track data and information about your site in GA. With the help of this data, you can make investment decisions that help your business to grow day by day. On the other hand, you can figure out the aspects where you should focus more.
Additional Readings